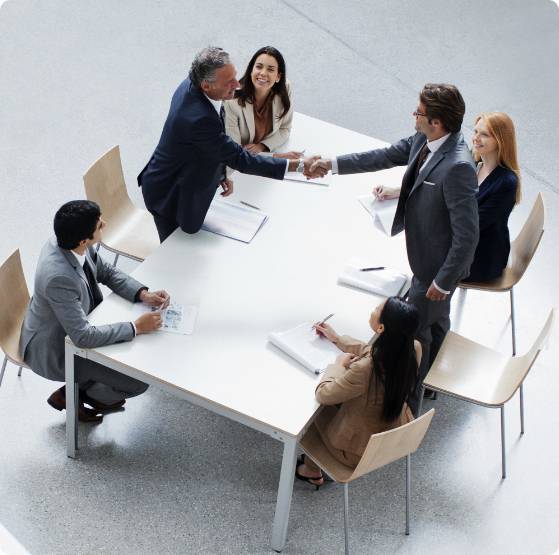 About Excellence Singapore
We are also a proud recipient of the prestigious Promising SME 500 2015 awarded by the Small and Medium Business Association (SMBA)
The Promising SME 500 Campaign was spearheaded to recognise the exceptional achievements of businessmen and women in Singapore, highlighting their commercial success and also recognizing their contributions to the economy and the community at large. This campaign also serves as a platform to inspire aspiring entrepreneurs to likewise pursue their dreams and ultimately to create a sustainable entrepreneurial culture in our nation.
Excellence Singapore Group

is a business consulting firm providing one-stop business solutions in the area of cash flow management, working capital needs, proposal and profiling write-ups, full range accounting and tax services, accounting software, Singapore and offshore incorporation, nominee director/shareholder services, virtual office services, work pass application services and family offices.
We develop and implement strategies to improve our client's productivity and efficiency from a start-up to daily operations to expansion of their businesses with the aim to assist SMEs to maximize business performances and achieving their vision.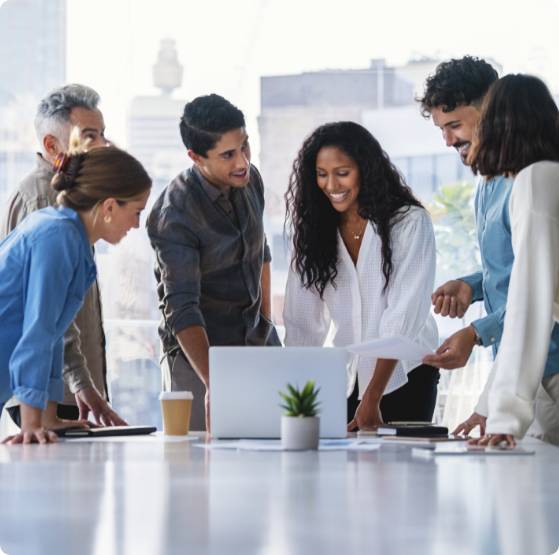 We further aim to build an integrated business solution, servicing our clients and their businesses, and to achieve financial stability and to increase the sustainability of their businesses with our 3 primary core-value:
Understanding the Business
We are dedicated to providing clients with the highest possible service and quality, and we strive to uphold this commitment by acting ethically both personally and professionally.
We lead with a dedication to quality and ethics, and are passionate about our client's success. We aim to serve and enhance the communities where we operate. We inspire confidence and enable transformation in everything we do in a world where tremendous disruption and rapid change are the new normal.
Anna R. / Zvook
3D Resources Pte Ltd
"Ben & his team helped us with EP renewals during the most difficult time period of covid. He was always responsive, took time to take multiple calls, explained all questions we had and managed to secure our EPs. We always felt important as customers and that's why Ben & Excellence are definitely my agency of choice!"
MTA
"Ben has been fantastic throughout the process of helping set up our company and secure an Employment Pass for our critical first hire. He was incredibly responsive, responding to WhatsApp messages on weekends and late at night without a moment's hesitation. He calmly and patiently responded to our endless questions and concerns. Super reassuring, super calm, super responsive. Thank you Ben!"
"Ben from Excellence Singapore was a big support to us as we opened our first business in Singapore. He guided us through the options and gave us good advice. Once we decided he processed everything with speed and accuracy. Will recommend him to anyone wanting to start up a business."
Ns2061
"Ben was very patient and helpful with us as we decided between one way of setting up the company and the other. He gave us required guidance to help us decide. Once we had made up our mind he processed all the work with accuracy and speed. He is always responsive when we ask him any question. Will recommen him to anyone starting out and wanting good support."
Niko
"I am happy to work with the Excellence team and can fondly recommend their services. They are very responsive and can quickly adapt according to your needs."
Natcho Angelo
"Excellent service and always available to help and advise on any questions you might have. ExcellenceSG's team is very responsive and provides great expertise in their domain. Using their services has been a great decision!"
JRC
"The staff at Singapore Excellence has been patient, supportive, professional, efficient and robustly encouraging as I made up my mind to pursue incorporation for my academically-oriented business in editing, writing and publishing. They really know the ins and outs of business in Singapore, and other places too, and were able to confidently answer questions I had built up from previous experiences in Germany and the US. Glad to be going forward with them in this new venture!"
"Our experience with Excellence Singapore was exceptional. Lucas and his team were – Very careful and precise to point out issues in our books – Provided very clear reasoning and recommended fixes – Always willing to help us with advice we need even if outside of scope – Provided us with valuable advisory on and intercompany and tax related matters Would recommend them to anyone. 10/10."
Shona Bibby
QuickBooks Online
"We have been working with Excellence Singapore for a few months now and they have proved to be nothing but helpful, knowledgeable and professional. We have often had to have documents and procedures arranged at the last minute and that has never been a problem. They have been able to answer all of our queries, and are always happy to help us out in a very professional manner, We would definitely recommend them to others."
Johnson
Facilities Support (Management) Services
"Was introduced to Excellence SG by a business friend and was skeptical about it initially. However, as soon as I was engaged by their team, I would say I am very much impressed by the sincere and dedicated team who patiently helps me out with what I require pertaining to corporate secretarial and accounts tax matters. The effort and teamwork they give in deserves much applause. I will definitely recommend Excellence SG to any SMEs in Singapore. Keep up the good work!"
Benjamin Tan
"Excellence provided us with an affordable, professional experience in the service they have rendered us over the year. The team led by Lucas is knowledgable and does not hessitate to provide more information than we ask for if they deem that such information may be useful to us. Excellence has also been professional in giving advice which was essential to key decision making. Certianly a trustes partner for any business."
Liz Asokan
Investigation & Security Services
"We have been with Excellence Singapore Group for the past 5 years, Lucas and his team has consistently provided reliable insight and guidance resulting in us viewing them as a trusted and valued business partner. Lucas is down to earth and professional in dealing with businesses. Willing to go the extra mile to help on all matters. He and his team have a personal, proactive approach and they are always available either via telephone or email. The combination of expertise, client service and value is hard to beat and would highly recommend Excellence Singapore Group to other business owners."
Derrick
Architectural, Engineering, & Related Services
"Lucas and his team prepare my company accounting matters, tax issues, and even answer my relentless questions tirelessly. They portray high integrity and professionalism that other accounting firms will die to emulate. I always talk to my friends and associates about Excellence Accounting firm and I will recommend them to engage lucas and his team for their exemplary services."
"It has been a joy working with Lucas. He has been very responsive to my questions and helpful in giving suggestion on what is best for our business. He makes my accounting migration work much easier with his knowledge. I will definitely recommend him to my friends!"
Petric Manurung
QuickBooks Online
"I'm very impressed with Ben and his team in managing our company's accounting using quickbooks. They are very dependable and reliable. Highly recommend it."
JG
"Easy to work with, flexible, and provides superb consulting services in the area of taxation and accounting. What amazes me most is their employees, who go to great length in ensuring that you have the right set of accounts for submission. That is what i call customer obsessed company!"
MGS Ven
Food & Beverage Stores
"I must say that the are the corporate secretarial firm to goes to. Lucas and his team are indeed the gems in the industry and they really know how to keep things going. Was skeptical at first but decided to give them a try. Never regret engaging their services. Staff is attentive and I really appreciate their advice for corporate matters. I've referred several clients to them and they shared the same view as me. Kudos to Lucas and team."
Dave
"The team provides professional services and advices on our accounting issues. They follow-up closely on the outstanding and free us from worrying about deadlines."
Mel
"ES has been a great partner especially when comes to assisting us in our account matters and tax filing. The staffs are responsive and knowledgeable."
huonghl
"I have started to work with Excellence Singapre Group over last few months . And from the beginning I have got a lot of supports to setup and operate my business. The people from different departments I dealt with are very supportive and conduct the service in the manner of professional protocol which makes me comfortable. I am sure that many other clients will share the same. By maintaning this level of business conduct and from time to time with commitments from Excellence Singapore Groupto imporve their services I look forward to working with them for long"